Stay inspired by how NOSW is helping change women's lives – with the help of our many supporters.
Our print newsletter
NOSW's print newsletter comes to your mailbox three times a year: Winter/Spring, Summer and Autumn.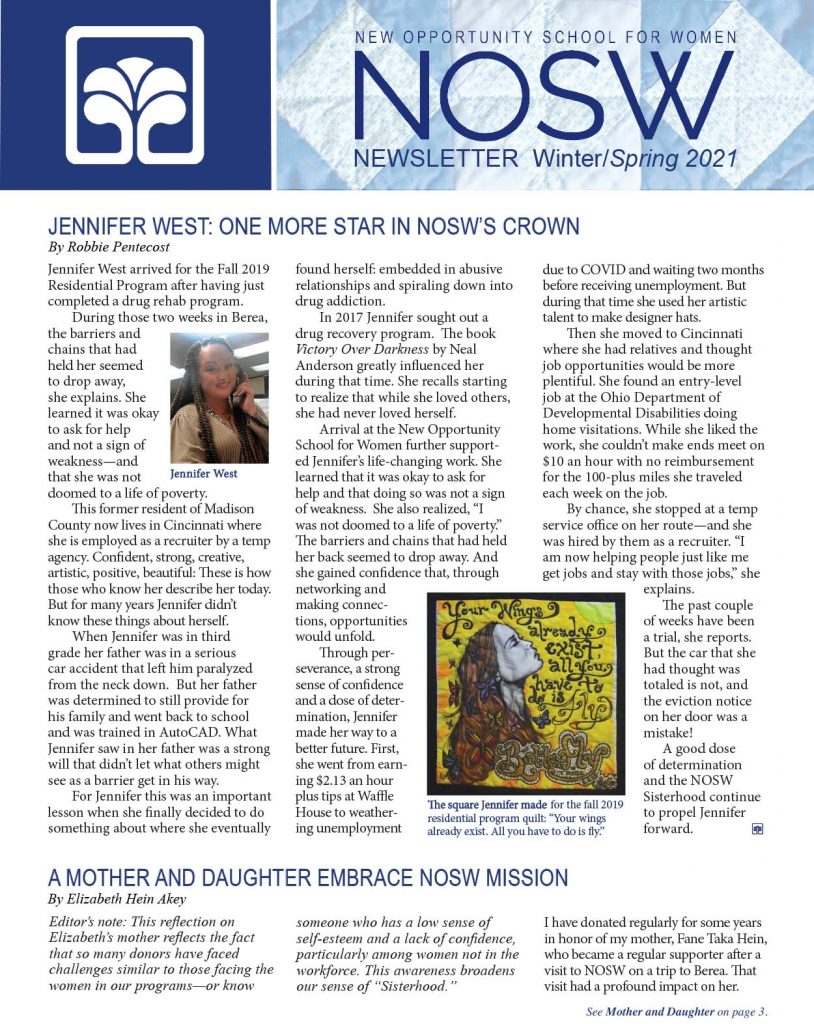 Download past issues here.
Our new e-news
NOSW's new e-news comes to your email box occasionally with stories of the women we serve and the supporters who make our work possible.

First issue coming soon!
We will never share your email or other personal information!