Get updates on our work, our women, our volunteers and our supporters.
Our print newsletter
NOSW's print newsletter comes to your mailbox three times a year: winter/spring, summer and fall.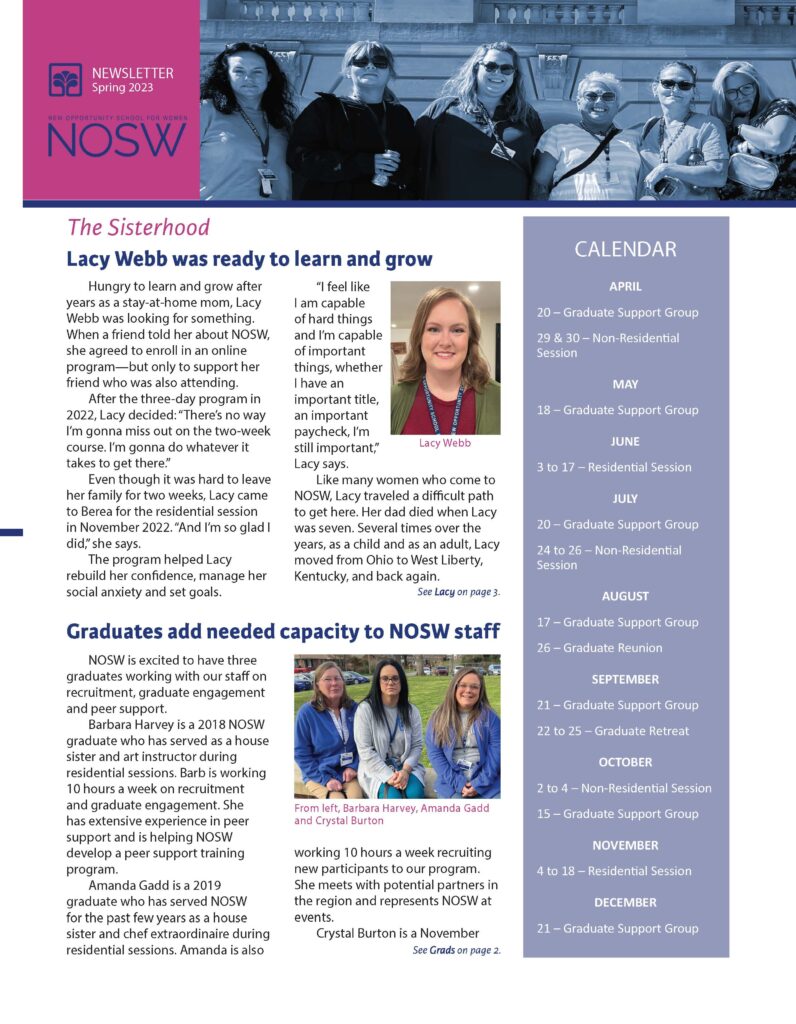 Download past issues:
Spring 2023
2022 Annual Report
Fall 2022
Summer 2022
Spring 2022
2021 Annual Report
Fall 2021
Summer 2021
Winter/Spring 2021
Autumn 2020
Summer 2020
Winter 2020
Our e-newsletter
NOSW's e-news comes to your email box monthly with stories of the women we serve and the supporters who make our work possible.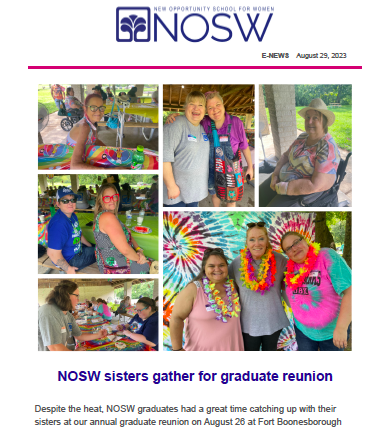 We will never share your email or other personal information!