A door closed when we canceled our two-week residential session because of rising COVID numbers, but a window opened for something new.
October 11-15, which would have been our first week of the residential session, we brought women online for a five-day workshop series, meeting for a few hours every morning.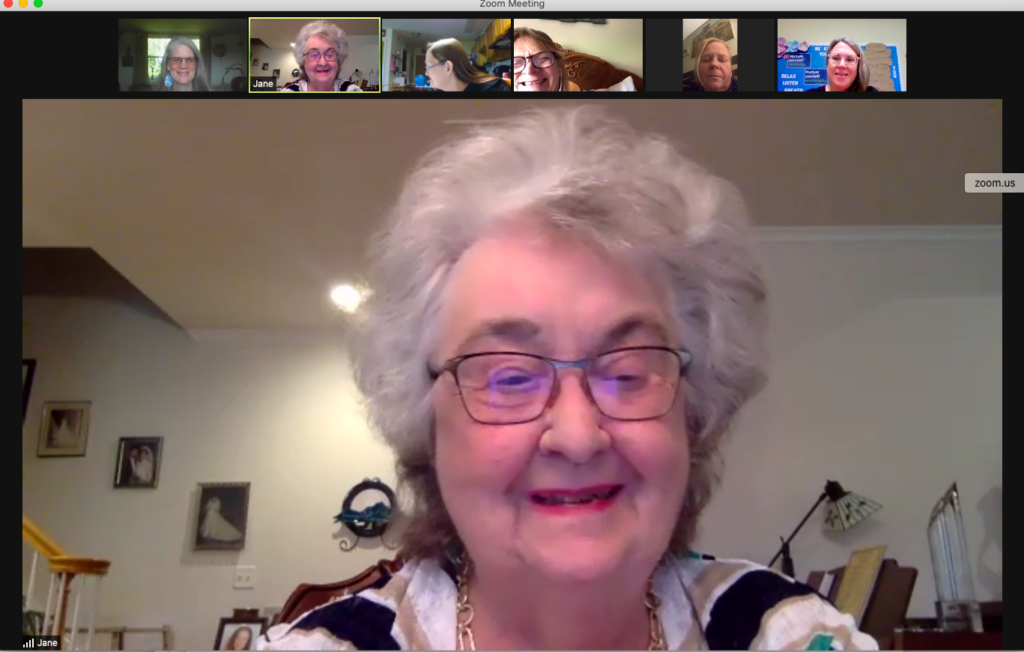 On Motivation Monday, the women met Jane Stephenson, who talked about how she created the New Opportunity School for Women 34 years ago and built it from the ground up.
On Talk About It Tuesday, Christie Green, public health director for Cumberland Valley District Health Department, shared information about preventive health, including updates on COVID-19 vaccination.
For Work It Out Wednesday, Amy Williams of the Mountain Association talked with the women about entrepreneurship, and Mandy Connelly of the EKU Office of Academic and Career Services walked them through writing a great resume and interviewing strong.
On Throwback Thursday, NOSW staff Jennifer Walden and Jimmie Lewis led a conversation about the power of our personal stories, grounded in courage, vision, inspiration, leadership and wellness.
And on Fun Factor Friday, the women created art with artist Debra Hille, who talked with them about the language of color and the power of art to help us process and heal.
What a great week! And thanks to the women—Angel, Melissa, Charlenea, Sheila, Vanessa and Tracy—who hopped on Zoom to connect, learn and grow.