Luis and Irina Ortega believe that stories can build empathy and help create a more inclusive and equitable world.
The brother and sister lead the organization Storytellers for Change, which harnesses the power of narratives to create positive social change. NOSW staff and graduates worked with Storytellers for Change in June and July as part of a partnership with Intuit, the tech company behind TurboTax and QuickBooks.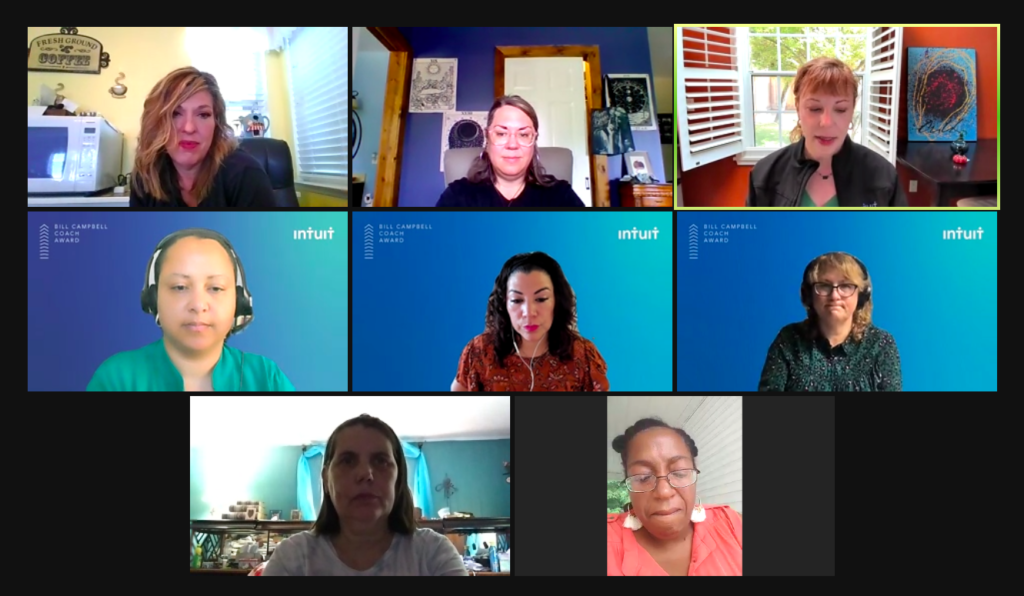 "What is the story that will empower you?" Luis asked a group of 12 NOSW graduates in a workshop on July 21. "We are many things. We have many stories."
He encouraged the women to select a story about their lives that included a challenge, a choice and a change. Through a series of questions, the women chose a personal story, spent time writing it and then shared it in a story circle with other women.
"There's no right or wrong way to go about telling your story," Luis said. "In a story circle it's about speaking from your heart and listening from your heart."
"Story circles are a form of honor," said Irina. People sitting in a circle—even a virtual circle—and sharing with intention is a sacred space.
Four of the NOSW graduates—Jennifer Walden (2015), Chaney Jackson (2018), Latona Gamble (2014) and Mary Absher (2005)—shared their stories again in a virtual space with four Intuit staff members on July 25. The eight women's stories touched on many common themes, such as overcoming self-doubt and shame by helping others. Zooming in from Texas, California, Kentucky and Virginia, the women affirmed each other's experiences across space and difference.
At the close of the story circle, each woman was asked to describe how she was feeling in one word.
Jennifer chose the word "connected." "Listening to all the stories, I hear a lot of common threads," she said.
"I'm feeling encouraged," said Mary.
Latona chose the words "full circle" and "serendipitous." Chaney's word was "lucky."
NOSW women will continue to explore their personal stories and how they can use storytelling to build empathy and connection.