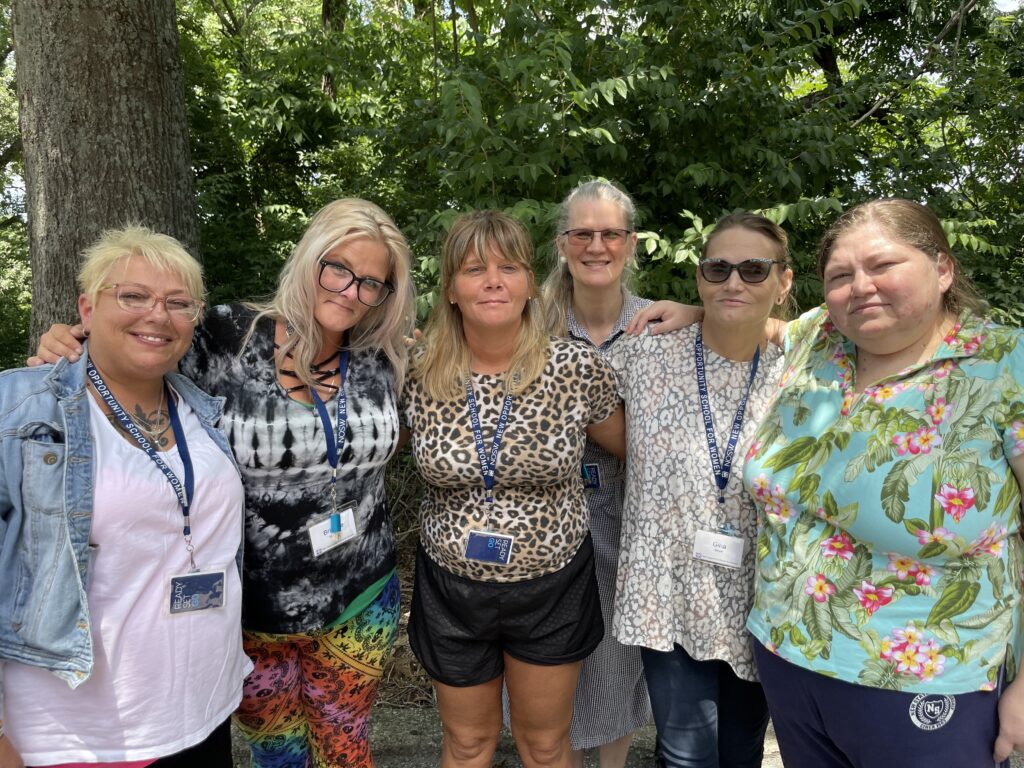 After arriving in Berea on June 18 for NOSW's first residential session since early 2020, six women spent 14 very full days together doing intense self-development work. They explored self-esteem, professional skills, Appalachian literature and culture, expressive arts, personality styles, meditation and more. In the process, they clarified the changes they want to see in their lives and set goals to achieve them.
When they graduated on July 2, each gave a short speech about her journey.
"I hope to take with me the strength that I have found in myself while being here, and the friendships," said Brandie Lunsford (second from left in photo). "It takes a lot for women to show up and be vulnerable."
Jessica Swafford (far right) likened her experience to a blossoming plant. "I am full of shoots, and I am going to be a spider plant that grows out in every direction."
Gina Meyer (second from right) said: "I learned in these classes that I am and have always been everything I ever needed to be, nothing less, nothing more, just perfect the way I am."
The six were welcomed into the NOSW Sisterhood, where they will find support, opportunities to connect with their sisters, and access to ongoing enrichment and resources.
See our Facebook page for more photos.