Five NOSW graduates and four staff recently spent a long weekend together near the Red River Gorge, reflecting on where the program has been and where it can go.
Graduates Amanda Gadd (2018), Barb Harvey (2018), Tami Gentry (2016), Sarah Rose (2015) and Mary Absher (2005) have all stayed involved with NOSW as volunteers, house sisters and mentors. They reflected on what they've gained and how they've seen the program impact other women.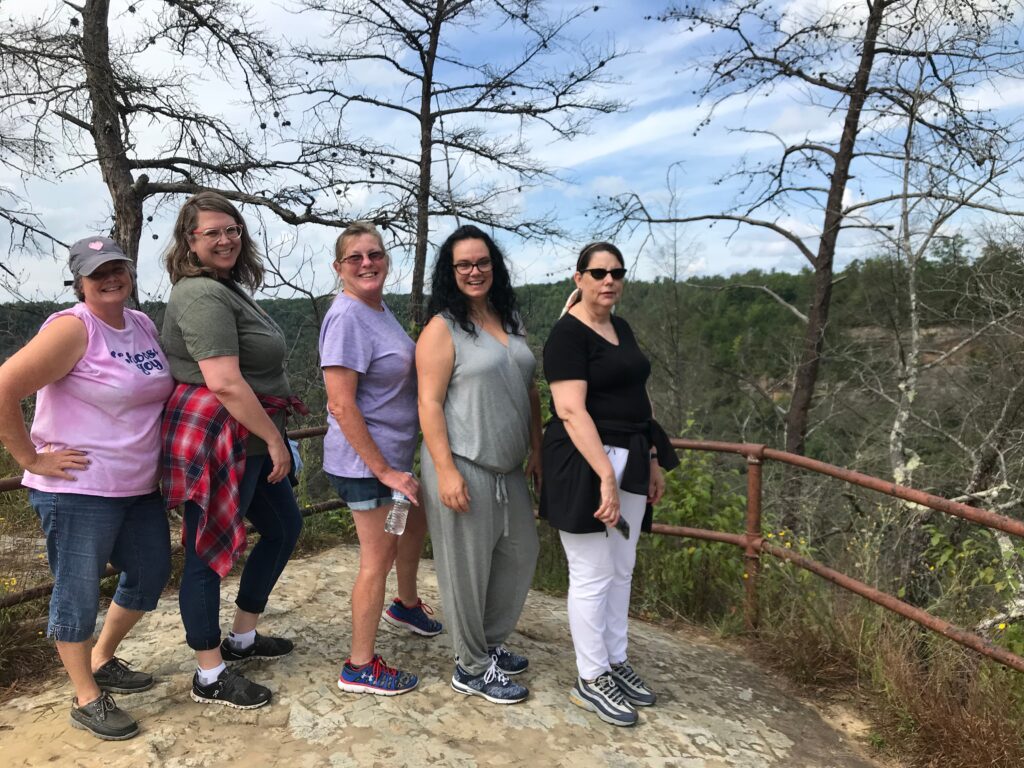 "The thing that we do is different for each person," said Amanda. "That's the magic."
"It depends on your need," said Barb.
While the program has stayed true to its original goals of empowering women, it also has evolved to meet women's changing needs.
"We're keeping up with the times and the changes, and we're open to new things," said Amanda.
Jimmie Lewis, NOSW's recruitment, assessment and graduate engagement coordinator, described the evolution as "meeting people where we are and being open and responsive."
For example, this summer NOSW graduates and staff took part in a storytelling workshop with Storytellers for Change, an organization harnessing the power of personal narratives to bring about positive social change. The women will continue to explore storytelling as a means of building empathy.
"I love the idea of incorporating storytelling into the program," said Mary.
The women also spent time at the retreat planning for a new mentorship program. NOSW women have always mentored other women, but this program would be a more formal approach to growth, goal setting, accountability and support.
And the group discussed NOSW's work to increase diversity, equity and inclusion in our organization. This group of leaders, along with staff, will begin an eight-part training this fall developed by the William Winter Institute for Racial Reconciliation.
Reflecting on their time together as they wrapped up the weekend, the women said they felt connected and grateful.