Women from several classes across three decades caught up with their sisters, reflected on their NOSW experience, played games and received awards at the NOSW graduate reunion.
Gathering on Zoom on December 4, graduates shared their reasons for coming back and what the program has meant to them.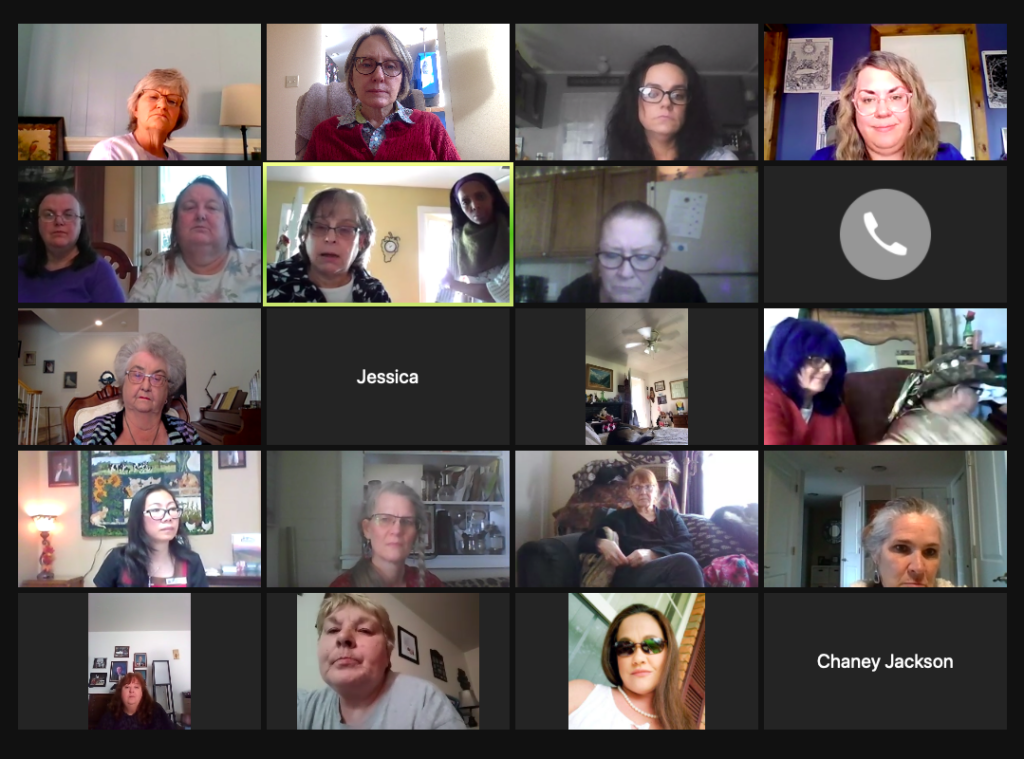 "These moments with you guys—it really grounds me," said Sheila Neal, who attended the residential program in 2003 and went on to become a teacher.
"It just helps you to be a better you," said Sarah Rose, a 2015 graduate. "I just want everybody to have what I have—to just feel good about themselves and be who they are."
Tami Gentry, a 2016 graduate whose NOSW family helped her succeed in recovery, said, "What better crew can I ask for than what I'm looking at?"
Tracy Caswell discovered NOSW this year and attended two programs online. "I'm here to get more support and learn more and be more," she said.
Prize winners were:
Chaney Jackson: Evan Frankel Scholarship
Tami Gentry: Jane Stephenson Scholarship
Beth Minor: Woman of Achievement Award
Barbara Harvey: 1st place game winner
Lillian Pratt, Thelma Burton and Amy Kelly: 2nd place game winners
Amanda Gadd and Mary Schuler: 3rd place game winners