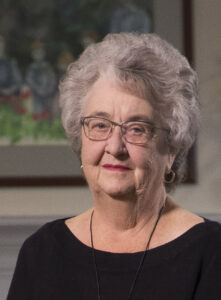 We're excited to share with you that our founder, Jane Stephenson, will receive the Berea College Service Award on March 24 in a special convocation. Jane and Appalachian scholar and activist Michael Maloney will be honored for creating organizations and networks that cultivate connection and opportunity for Appalachian people.
Jane founded the New Opportunity School for Women in 1987 to empower under-resourced Appalachian women to improve their educational, financial and personal circumstances. She served as its first executive director. Originally a part of Berea College, the program became an independent nonprofit in 1996. Since then, the NOSW family has grown to include a foundation and two sister schools in North Carolina and Virginia. In addition to launching and growing NOSW, Jane has brought her leadership and creativity to many other organizations that serve women and Appalachia.
On March 24 at 3 pm, you can livestream the convocation, which will include a conversation with Jane Stephenson and Michael Maloney, at this link.
Learn more about our history here.