A small group of NOSW graduates gathered at Natural Bridge State Park September 22-25 for a Graduate Leadership Retreat. As they explored work/life balance, time management, deep listening, life satisfaction and equity, they also enjoyed meals together and time in the woods.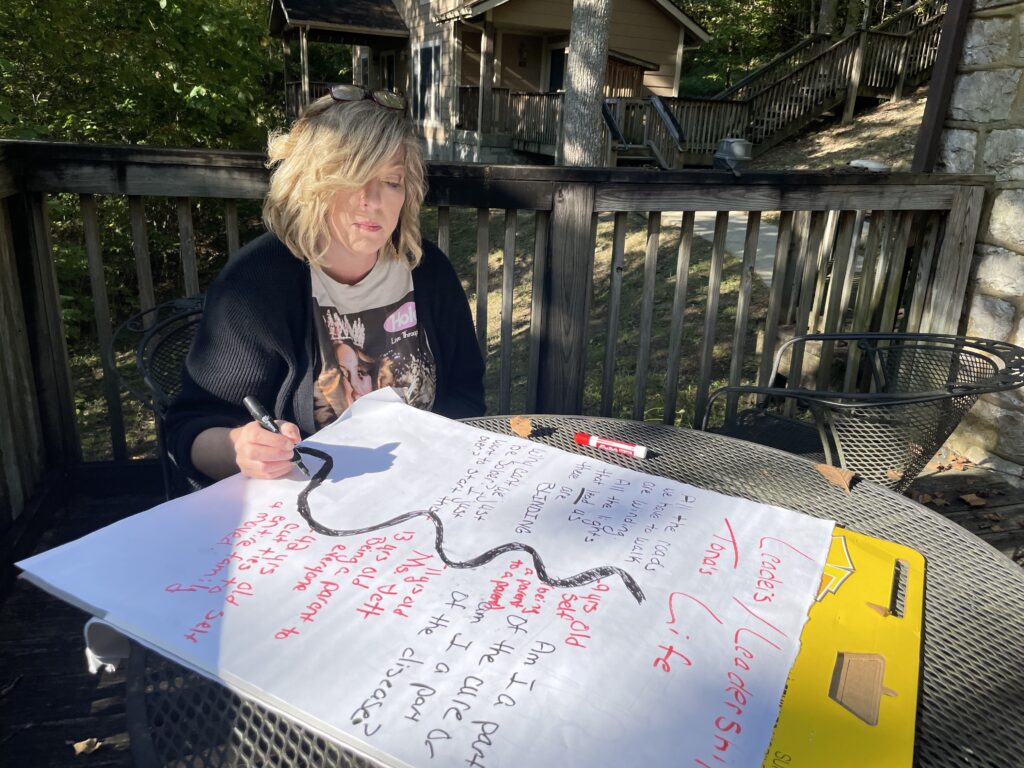 Though they may not think of themselves as leaders, many NOSW graduates practice leadership in their families and communities. Graduates who are chosen for the retreat have demonstrated that they are growing in leadership.
Latona Gamble (2014), Nora McClain (2018), Jessica Swafford (2008 and summer 2022), Charlenea Wirth (summer 2022) and Crystal Burton (fall 2022) got to know themselves a little better with a variety of exercises, including the River of Life, in which they remembered significant leadership moments in their own lives; the Ladder of Inference, a tool for understanding how we form (or jump to) conclusions; the Urgency Index, a way of assessing our approach to our responsibilities; and the StrengthsFinder, which identifies five specific strengths in each person.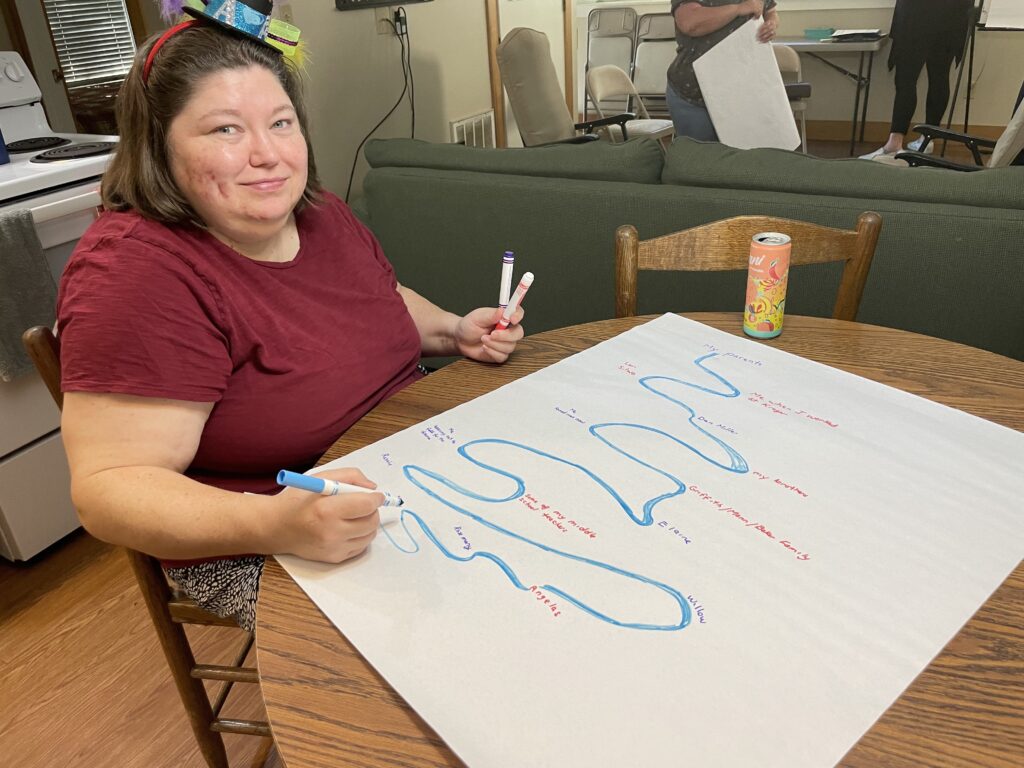 They also spent a morning discussing structural racism and the challenges of white supremacy. As NOSW's statement on diversity, equity and inclusion reads, "The New Opportunity School for Women is a community of firm believers in love, equity and justice. Alongside many partners, we are working to achieve a world that honors and values all people." NOSW is committed to moving these conversations forward as part of our curriculum and our work.
On their last day together, the graduates rode the chairlift up to Natural Bridge and had pizza at Miguel's.
Chrissy Johns (2011) and Jennifer West (2019) were also invited to the retreat, but were unable to attend.