Seven NOSW graduates and four staff traveled to the Red River Gorge for a graduate leadership retreat September 9-12.
The purpose of the annual retreat is to give graduates who are engaged in leadership in their communities a chance to pause, reflect and build their skills. In a cabin near Frenchburg, they discussed their strengths, life satisfaction and leaders who have influenced them.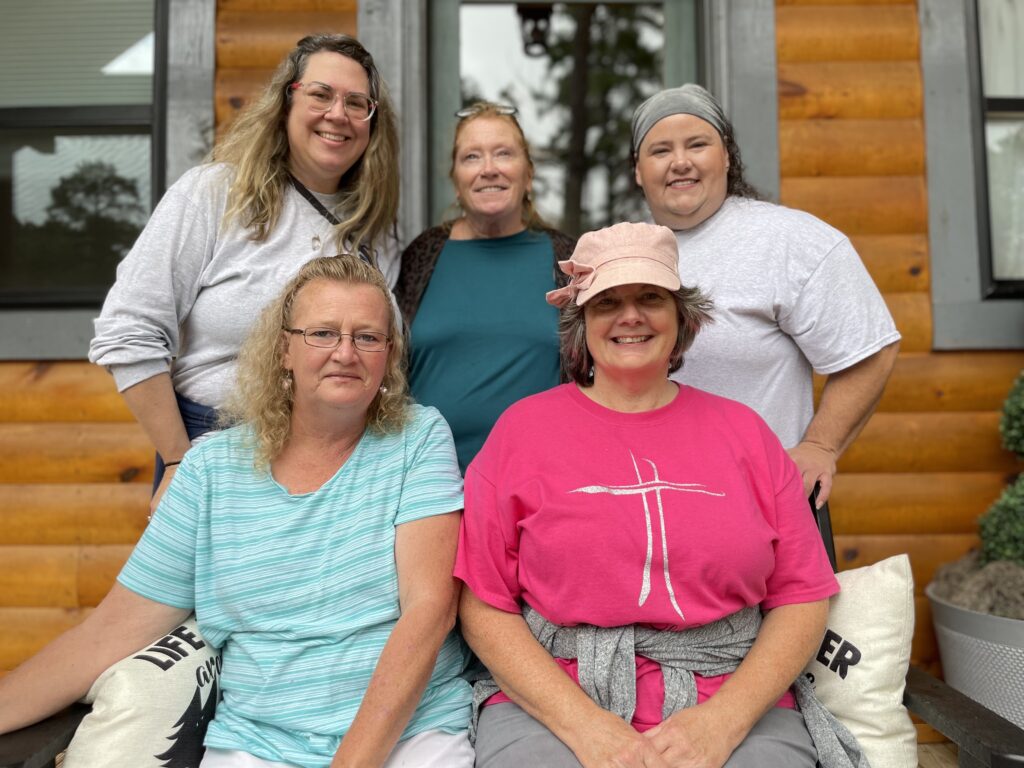 Using the Gallup Strengthsfinder, each woman learned her top five strengths and how to celebrate and build on them.
"We all learned a lot this weekend," said Amanda Gadd, a 2019 graduate. "It's just really been enlightening. I think I've accepted that the way that I am is not necessarily so bad."
Another activity that held meaning for the women was the River of Life, in which they drew the river of their lives to illustrate times when they were influenced by a leader or had been a leader themselves.
At the close of the weekend, they reflected on what they'd gained and what they were taking with them.
"When we come together as sisters, we're free to speak how we feel, what's going on in our minds, and we can forget about home and work," said Salena Riley, a 2015 graduate. "It all goes back to this is our safe space, our cocoon. We are all just one."
Garnet Sexton, who participated in the program in 1991, added: "A common theme for the New Opportunity School: It gave us all a voice."